A new trailer for 'Sonic the Hedgehog' is here and his face is no longer messed up! Hooray!
In case you missed it, the first trailer for 'Sonic' dropped earlier this year and the design of the titular hero was horrifying.
Here it is in case you forgot.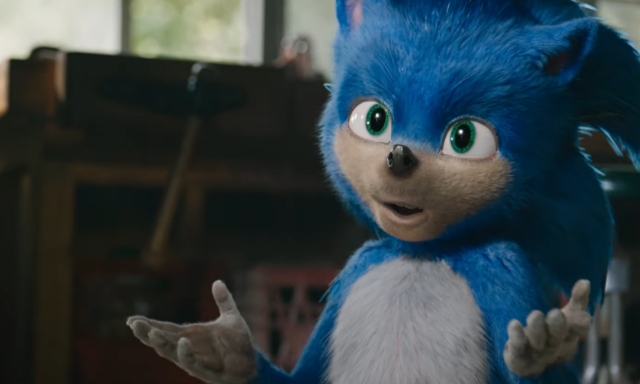 MY EYES!
But thankfully, the animators behind the video game adaptation have managed to redesign the character.
The cartoonish look suits him and is way closer to his original video game form.
Given the movie was originally going to arrive Christmas, and now hits cinemas Valentine's Day next year, that's an impressive turnaround.
According to the plot synopsis, the titular hero (voiced by Ben Schwartz) and his new best friend Tom (James Marsden) team up to defend the planet from the evil genius Dr. Robotnik (Jim Carrey) and his plans for world domination. Tika Sumpter co-stars.
'Sonic the Hedgehog' hits Irish cinemas February 14, 2020.