'Hustlers' is now showing in Irish cinemas and is potentially on course to make a play for the Oscars in 2020 for Jennifer Lopez's lead performance.
The movie, which depicts a group of strippers engaged in a criminal scheme to scam money out of Wall Street traders, has been hailed by sex workers for its honest depiction of the industry. With that in mind and to get a better understanding of why that is, we reached out to Sex Workers Alliance Ireland and spoke to Nando, a former sex worker, who gave us his review of the movie.
Here's what he thought of it.
"Doesn't money make you horny?", says Ramona (Jennifer Lopez) to innocent stripper Destiny (Constance Wu), while leaving the pole with hundreds of dollars. And that is the first thing I can associate with sex work: getting horny because of money or at least pretending it does.
I must confess that I'm shocked after seeing 'Hustlers' in the cinema because of what these women do, but I still love it. It's such a good movie to watch on the big screen, and even better because it's based on a true story. Is it accurate? I can't really answer that, as it's an adaptation from a New York magazine's 2015 article ,'The Hustlers at Scores',  by Jessica Pressler. Although they weren't sex workers at all, I think stripping is a branch of the wider sex industry, so yes, there are some similarities.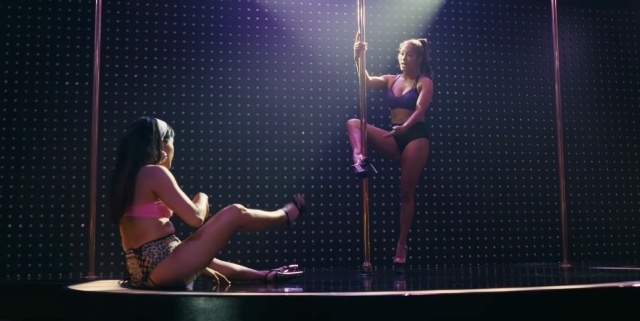 When you're new in the game, almost always, you find someone with experience who is going to show you the ropes. Ramona taking Destiny under her wing and teaching her how to recognize different types of customers is a perfect example. 
Being independent and providing for your family are the main reasons to become an escort and this is clearly represented in this film. Once you're all set up, you can make lots of cash every day and go shopping for pleasure, but then a crisis hits or a new law affects us and the money is gone. In my case, I remember when in March 2017, the Criminal Law (Sexual Offences) Act 2017 was entered into force.
Since it has been an offence to buy sex in Ireland, I have started to meet fewer clients little by little. I've heard from other workers that, currently, police surveillance in well-known spots and a long Brexit nightmare are affecting the business. So with no other options, you have to start thinking about how to make money from men. In 'Hustlers', we see how the girls "go fishing" by targeting rich men at bars, getting them drunk and high, and then escorting them to the club to steal their credit card numbers and charge them to their limit.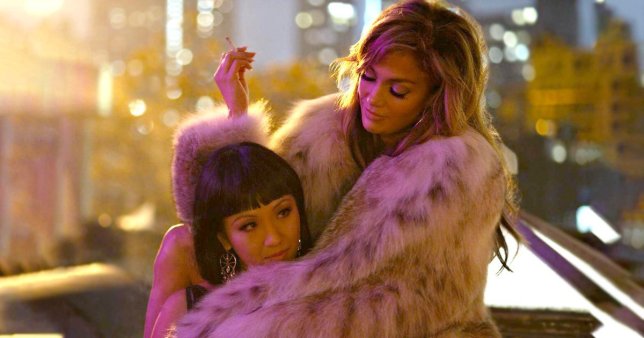 Some of us try contacting regular clients or just get a nine-to-five job but that doesn't work all the time, or the amount of money isn't going to be the same. Others start taking new risks, such as getting high with clients.  That flashback of Destiny doing drugs with a client and then he takes advantage of her by just giving her three $20 notes, that moment of her crying and telling the story to the journalist really moved me because I've been there and we have all been there in different scenarios.
I don't approve of their technique of inducing memory loss in their target customers while impairing their judgment. They were scammers but in the movie Destiny tries to justify themselves by saying to this reporter over the phone: "Maybe the reason why we did what we did is because hurt people hurt people".
I loved the kind of sorority they create, treating it like a family business and spending Christmas together, although that doesn't happen to all of us. I liked that Destiny doesn't want to generate more stigma about people in the sex industry during the interview and how she tries to protect "her sisters". 
We all love money and we get into the game because of the quick cash, however. I think they were ambitious strippers out of control, but I am nobody to judge them and at the end of the day, everyone is just making a living.
SWAI represents sex workers of all kinds, including strippers, cam workers and full service workers. For more information on their work, please contact [email protected]