30 games that the SNES Classic Mini has to have
As we reported yesterday, Nintendo has decided to discontinue production of the Classic Mini NES - despite the fact that the console has been extremely popular and has reportedly tripled in value since the news broke yesterday.
Although nothing's been confirmed, the rumours are that Nintendo is discontinuing it to make way for a Classic Mini SNES. It's either that or some kind of virtual console for the Nintendo Switch. More people tend to think a Mini SNES is on the way, as Nintendo recently filed trademarks relating to the vintage console.
As the Classic Mini NES had 30 games, it's likely the Classic Mini SNES will have a similar number - so here's our own suggestions for the 30 games the Classic Mini SNES should have, pending licences and the like.
30. Pilotwings
29. NBA Jam
28. Killer Instinct
27. Super Street Fighter II
26. The Legend Of Zelda: A Link To The Past
25. Mega-Man X
24. Super Mario World
23. Super Mario All-Stars
22. Super Castlevania IV
21. Donkey Kong Country
20. Chrono Trigger
19. F-Zero
18. Starfox
17. Mystic Quest Legend
16. Sunset Riders
15. Super Punch-Out!!
14. Battletoads
13. International Super Star Soccer Deluxe
12. Earthworm Jim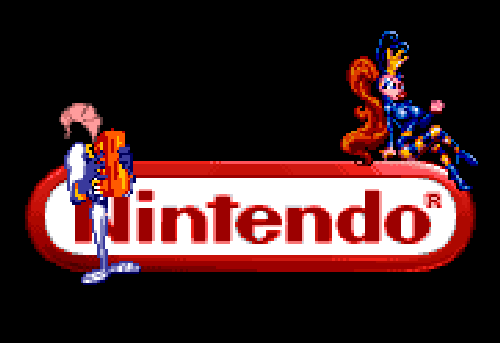 11. Super Mario World 2: Yoshi's Island
10. X-Men: Mutant Apocalypse
9. Super Metroid
8. Super Mario Kart
7. Secret Of Mana
6. Mortal Kombat II
5. Final Fight
4. Tetris (obviously)
3. R-Type III
2. Final Fantasy III
1. The Lion King (yes, it's insanely difficult but we're older now)
Got any suggestions of your own? Did we miss any favourites? Let us know in the comments!
Story by Brian Lloyd | 16:48 | Saturday 15th April 2017 | Games
Comments
Super Ghouls and Ghosts Shadow Run EarthBound Contra 3(Super Probotector) Cybenator Hagane Batman and Robin Zombie ate my Neighbours

Posted 23:07 | Sun 16th Apr 2017

Prince of Persia

Posted 23:07 | Sun 16th Apr 2017

Actraiser

Posted 23:10 | Sun 16th Apr 2017
Log in to leave a comment